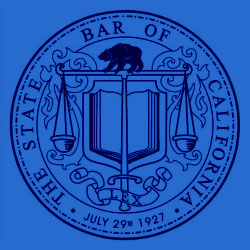 Last year's plebiscite campaign once again put the spotlight on California's attorney discipline system, with members voicing concerns about its cost, efficiency, effectiveness and penalties.
Most attorneys felt the system was still too slow, consumed too much of their bar dues, picked on the little guy and did not serve to adequately protect the public or the victim.
The comments were a far cry from the "secretive, slow and lenient" label given to the system by the media in 1985; they did, however, bring to light issues involving the budget, the backlog and permanent disbarment.
The bar clearly has taken such concerns to heart.
With a recent rule change, California's few unscrupulous attorneys whose misconduct is especially egregious now run the risk of the ultimate career penalty: they stand to permanently lose their right to practice law in California.
Under the new rule, the State Bar Court has the discretion to disbar lawyers for either five years, 10 years or permanently, depending on the seriousness of the misconduct, the prior record of discipline and the likelihood of rehabilitation.
While the worst offenders now face stiffer penalties with less delay, minor rule-breakers are receiving more support in getting back on track.