PAST PRESIDENT STATE BAR OF CALIFORNIA, PAST PRESIDENT SAN DIEGO COUNTY BAR ASSOCIATION.
MARC D. ADELMAN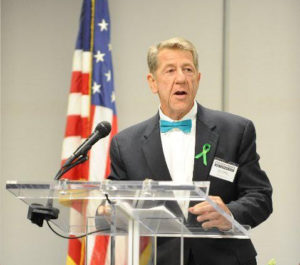 Marc D. Adelman is a former President of the State Bar of California, the largest legal regulatory agency in the world. The organization provides oversight for California's 225,000 attorneys. He also was elected to serve as President of the San Diego County Bar Association. In addition, he is the principal of his prominent San Diego law firm, where he has gained an excellent reputation over the last 38 years as a skilled, diverse and versatile litigator in the fields of Business, Insurance, Professional Negligence and Tort litigation. His clients consist of insurance companies, major corporations, charitable institutions, small businesses and individuals. In addition, for the last 18 years he has served as an Adjunct Professor and/or lecturer on the faculty at the University of San Diego Law School, as a panel member of the American Arbitration Association, Kaiser Permanente Neutral Arbitration Program, and the Superior Court's Probate Mediation and Arbitration Programs. He also serves as an expert witness, consultant and lecturer on the appropriate standards of care for solo and small firm practitioners in Legal Malpractice actions.
From 1992 though 2005, the Superior Court for the County of San Diego utilized Mr. Adelman as a Superior Court Hearing Officer where he conducted Certification and Medication Hearings. He also served as a Judge Pro Tem for that same and Municipal Courts, having done so since 1981, presiding over Criminal Preliminary Hearings, Traffic and Civil matters. The Court of Appeal, Fourth District affirmed his rulings in Wickware v. Tanner (1997) 53 Cal.App.4th 570, an appeal from a Superior Court jury trial over which he presided.
Mr. Adelman has received numerous awards and honors during his 38 year legal career in San Diego. He was named San Diego's Legal Professional of the Year in 1985 and 1999 by the San Diego County Bar Association and was included as one of the "Legends of The Bar" by the Historical Committee of that same organization. He received the prestigious Bernard Witkin Award presented by The Law Library Justice Foundation and was chosen Honorary Chairman of the 1998 Lawyers Have Heart 5K race sponsored by the American Heart Association and the San Diego County Bar Association. In 1985 he was named one of San Diego's Citizens of the Year by the San Diego Jr. Chamber of Commerce. He has also been inducted into the Thomas Jefferson School of Law's Hall of Fame. In addition, he has received numerous service-related awards from the San Diego County Bar Association, American Lung Association, American Heart Association and the Parent Teacher Association.